Welcome to the Orlando Auto Parts emporium! Need a part for your new or old vehicle? With several acres full of all vehicle makes and models, we're sure to have the auto part that you're looking for and you can find it at a huge discount and you won't have to wait for shipping.
Dial
407-413-8756
for more auto parts, car engines, truck transmissions & other car parts in Orlando.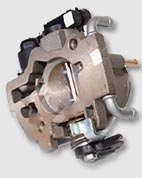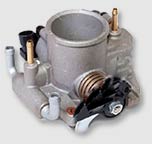 We carry used auto parts for Honda, Chevy, Nissan, Toyota, Dodge, Ford, BMW, Acura
Our inventory includes used engines, used transmissions, starters, alternators, AC compressors, batteries, and auto body parts like the door, fender, hood, bumper, tailgate, window glass, & windshield. We carry hard to find, rare and antique vehicle parts & pieces also.
Get the best deals on any kind of car part, used auto parts and accessories. Orlando Used Auto Parts and automotive junk yard houses over 1 million used car parts, new parts for all makes and models. Visit today for free entry.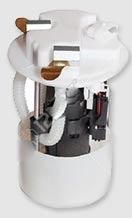 We also purchase used cars, junk cars and vehicles in order to recycle and reuse the salvage auto parts.
Orlando Auto Parts is a one-of-a-kind you pull it and save junk yard. We have mechanics on hand for auto part pulling assistance and advice. Bring your tools or call ahead to have your part removed and waiting when you arrive (deposit is be required for prior part removal).
You may be surprised to know that Auto Parts Orlando is open seven days a week and has sold used car parts for all types of automobiles for the last two decades.
Call ahead to check our large auto parts inventory at 407-413-8756.
O.A.P. is defining auto salvage and setting the standards for all junk yards in Orlando
Since the year 2000, our Orlando junk yard has been operating and selling Orlando auto parts, junkyard car parts, and junkyard auto supplies. Most of our auto parts are guaranteed to work. We can deliver your specific auto part within a day or two depending on the volume of current orders. Our Online junk yard inventory is accurate and we are buying many junk cars daily to keep our car part, used engine & transmission selection fresh for our customers.
We operate (crush cars, sell used parts) on a daily basis
We are open for business on Holidays (hours adjusted)
Offer cash for junk cars
Free entry to your #1 Orlando Junkyard & Central Florida Scrap yard
We are affiliated with affordable nearby used car dealers.
We welcome any individuals or professionals auto mechanics to travel to us from Oviedo, Sanford, Deltona, Daytona, Kissimmee, Apopka and Orlando to browse our huge selection of local used auto parts, tested car engines and transmissions and any other kind of auto part. Visit today for a variety of import and domestic vehicle parts at our central Florida junk yard. We can offer fast parts delivery to the following zip codes: 32801 32810 32818 32822 32825 32839. We also have a much larger delivery radius, please call for more information.